In what could be one of the most bizarre stories we have seen in a while. A woman boarded a plane from Salt Lake City to Hawaii for holiday only to get into labour midair. The crazy part is that she did not know that she was 29 weeks pregnant. That is crazy right?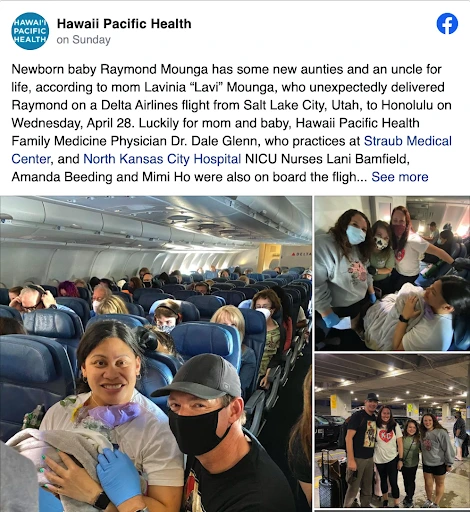 Lavinia Mounga would have this story to tell for the rest of her life. She is one of the few women in the world not to know they were pregnant until the day they gave birth. Lavi boarded a plane to Hawaii for holiday and she began to feel a type of way. The flight attendant announced that there was an emergency, fortunately for her, there was a doctor on the same flight with her. 
The doctor explained that it was difficult to deliver the baby given that he was premature and so they did not have the right equipment midair to take care of the mother and child. However, they did a pretty good job as Lavinia landed in Honolulu with a bouncing baby boy in hand.