Salisu Yahaya Hotoro post in Dr. Rabi'u Musa Kwankwaso Facebook page saying that:
"The last Batch of 370 Kwankwasiyya Development Foundation's Postgraduate Scholarship Beneficiaries left Kano to Dubai, Skyline University, on 18th day of February, 2020 at 06:02:20pm".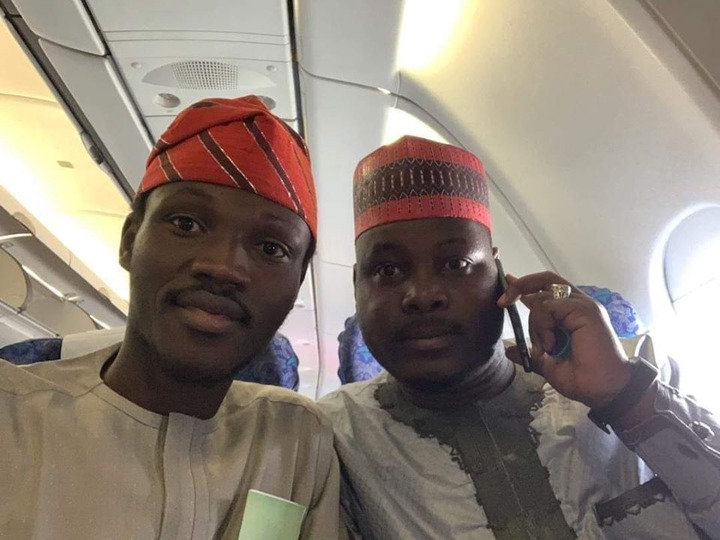 KDF has fulfilled its promise 👌
We pray for all of them a prosperous lives and to return safely. KDF is looking forward for more human capital projects for the betterment of Nigerians.🔴🔴🔴.
Kwankwasiyya forever
Salisu Yahaya Hotoro
What People said about the Post?
Aliyu Baba Muhammad With madugu travel will be okey,
I stand with you Sir.
Emma A. Okpe As I always say, if all our so called leader are doing like this, most of the problems in Nigeria like insecurity will be minimal. May God continue to bless you and give you long life while I plead that you extend this kind gestures to other Geo-political zones.
Nsima BEnson Much Kudos to this respected Nigerian.
Yakubu Adamu Pindiga God bless our amiable hero. Kwankwasiyya amana. But this programme why shouldn't it be extended to the other northern states?
Aminu Mohammed L God bless our leader RMK.
Feyi Oluwaseun DAN MUSA MAI ALLAH! RIDE ON, OUR PRAYERS ARE WITH YOU SIR.
Mannir Alhassan Observer I wish them a hitch free academic activities